The Officers and Board Members have a strong commitment to serving the many constituents of the organization. But first and foremost, they focus their energies on making sure the entire organization is focused on its mission and its outreach programs.
2023 BOARD OFFICERS AND DIRECTORS
---
Leticia Gallegos is Co-Founder/CEO of the Hispanic Real Estate Brokers Association (HREBA).  She brings many years of knowledge and expertise to her position.  Leticia is co-owner of Showcase DFW Realty LLC established in 2004.  Prior to her career in Real Estate Sales and Management, Leticia held Corporate Sales and Marketing positions the previous twenty (20) years.  Since the beginning, Leticia's vision for HREBA has been to spread information and education throughout the community giving residents the knowledge and power to make good informed decisions.  Decisions on credit, savings, mortgages and home ownership.  A life-long volunteer, avid Dallas Cowboys Football fan, and gardener, she lives in Arlington, TX with her husband Salvador (Sal).  They have 5 children and 6 grandchildren.
A native of Mexico but raised in Fort Worth, TX Rosa V Meza is an ambitious and accomplished leader. She attended North Side High School and     graduated in the Medical Professions program. Rosa continued her passion for higher education and graduated from University of Texas at Arlington     with a Bachelor of Arts degree in Communication Technology.  Rosa was a founding Mother of Theta Chi Omega Multicultural Sorority where she     dedicated countless hours giving back to the community.  She began her career at North Texas Higher Education Authority, Inc., where she worked for 14 years as a Federal Loan Servicing officer. She dedicated her time and effort to ensure students and families across TX have access to achieve a higher education.  Rosa launched her Real Estate career in 2015. She joined Rendon Realty with a focus of helping others achieve the American Dream of homeownership.  Rosa is now the Director of Business Development and Lead Mentor for Rendon Realty.  She is an integral part of Rendon Realty's development into a household name.   Rosa is well known for her ability to multitask and dedicates her time ensuring agents have the tools and guidance needed to help grow their business.  As a Full time, Realtor and Mentor Rosa carries the values of hard work, integrity, and outstanding client service.  In 2016 Rosa found a non-profit organization that aligned with her core values. This organization was the Hispanic Real Estate Brokers Association also known as HREBA. She is an enthusiastic member of HREBA, and in the past six years Rosa has served in various board positions including secretary, treasurer, scholarship committee chair, and chairwomen elect.  Rosa has always been committed to HREBA and volunteers her time to help educate the community and participate in many volunteer and service events. Rosa is excited for the opportunity to lead the organization to newer heights.  When she is not busy with Real Estate and HREBA, Rosa enjoys traveling and spending time with her family. She is highly involved in her children's school PSO (Parent Student Organization) and is the Athletics Baseball Lead Booster Coordinator.  One of her greatest enjoyments of life is sitting behind home plate watching her sons play baseball. To Rosa, there is no better feeling than watching them hit Home Runs Because there's NO Place like home!  
 
Salvador Villalobos has been in banking and residential finance for the past 26 years.  Salvador decided to transition from a licensed banker to a residential mortgage banker after his parents were given a mortgage loan with a not-so-favorable rate or terms, by a so-called trusted family friend.  Salvador has a serving heart and defines success as "Helping those we can help, and those that we can't, we refer them to someone that can."
Elizabeth Adame is a born-again Christian with a servant's heart.  Elizabeth currently serves as the Vice President of 360 Home Lending.  She mentors a dedicated team of Loan Officers, mortgage advisors, and processors - bringing comprehensive financial services to various minority communities.  Prior to joining, Elizabeth helped homeowners avoid foreclosure through the Making Home Affordable (MHA) programs. Her experience not only taught her discipline, resilience, and an unwavering work ethic, but also understand the importance of homeownership and financial literacy. Her passion for service, commitment to professionalism, and steadfast drive makes her a reliable ally. (1 Cor. 15:58)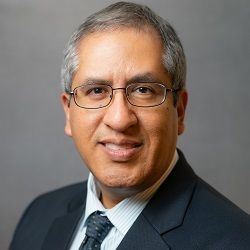 Fabian Medrano has over 20 years of public accounting and tax experience. Fabian has worked for the Internal Revenue Service as an auditor for six years. The rest of his public accounting and tax experience has been in public accounting. Currently, Fabian works for Shelton Mead Shelton PLLC, a public accounting firm in Arlington, TX.   Fabian Medrano focuses on income and payroll tax preparation and IRS matters for small businesses.  Fabian earned his BBA in Accounting from The University of Texas at Arlington and obtained his Enrolled Agents certificate from the Internal Revenue Service.
Vanessa Romero began her career in the real estate industry with Providence Title in 2009, gaining unparalleled experience in the real estate industry, while also establishing herself as a respected Director of Business Development.  Vanessa is widely recognized for her passion to help her peers with their own growth and success.  Vanessa's driven spirit comes from her love for her beautiful children and family. When not attending children's activities or at a networking event, you can find her supporting small businesses in the Arlington area or traveling with her other half.  Vanessa enjoys giving back to the community and serving as a leader on the HREBA Board of Directors, and is dedicated to working towards cultivating the mission statement of HREBA.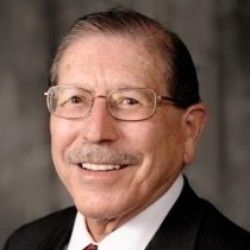 Marty Martinez is Founder and CEO Emeritus of the Hispanic Real Estate Brokers Association (HREBA). Marty is a Marine Corps veteran and served our country as a Viet-Nam Veteran.   Prior to founding HREBA, Marty served the Real Estate industry in various positions. A licensed Real Estate Broker for more than 30 years, Marty has 20+ years of dedicated service on the Board of Directors of local and Texas State Associations of Realtors.  Marty is a Certified International Property Specialist (CIPS) having the ability and network to help clients that seek property internationally especially in Mexico.  Marty and HREBA are dedicated to helping the low to moderate income families in achieving financial stability through education and housing. HREBA's Mission Statement is a high priority to HREBA and its members.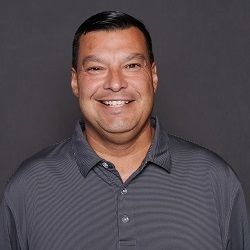 Val describes himself as coming from a humble upbringing where faith, family and integrity were his foundation.  He and his wife have worked to instill these values in their children and make them the focus while raising their family.  He has used the same principles to build his Real Estate Brokerage, Valen Realty.  His business model is based on the Golden Rule and without our integrity we have nothing.  He has worked in the residential and commercial construction industry and helps educate his clients on different aspects of properties.  Twenty plus years of sales experience has honed his negotiation skills.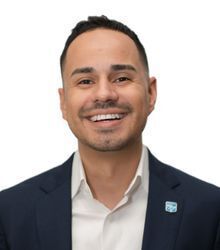 Originally from Chicago, prior to making Fort Worth, TX his home and joining the insurance industry, Alex got his career started while in high school working at a credit union. That's where the passion to help others started. He has over 15 years of experience in banking, non-profits and he became a realtor in 2014. His primary mission is to help families, with the main goal to help them achieve home ownership and build generational wealth. From those careers, it was a natural transition to insurance. Alex Ruiz is an agency owner at Allstate.
---
Meet Our Committee Directors: